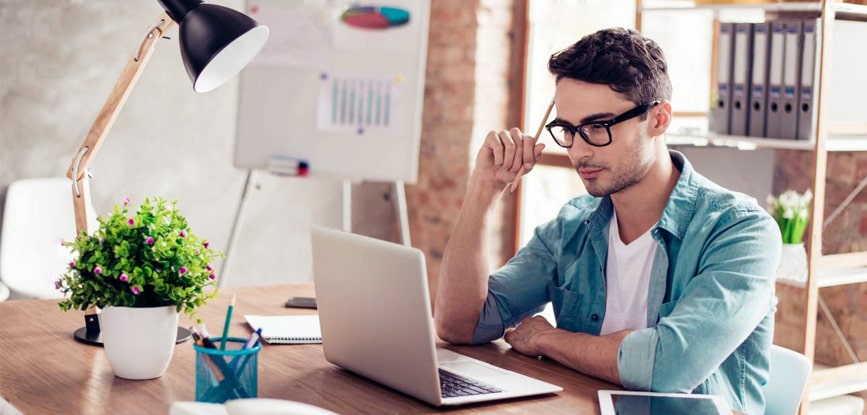 Six Strategies to Effectively Hire and Manage Your Offshore Staff in the Philippines
Offshore Staffing gives employers the chance to build a global dream team. However, managing remote staff presents some unique challenges. The lack of face-to-face contact can lead to trust and communication issues. Productivity can suffer when employees work offsite, and they may feel disengaged from the company and its mission. 
However, there are some proven techniques you can use to manage your workers from afar. In this article, we list six strategies to help you get started. 
#1: Hire the Right Employees
When employing overseas staff, language and cultural barriers can make communication a struggle. It's essential to consider these obstacles when deciding where to outsource. A country like the Philippines offers low labor costs and a Western-friendly business culture. Filipinos are also fluent in English.
In the past few years, the Philippines has become a prime outsourcing hub. Currently, there are over 851 outsourcing companies in the country so you have a good selection of service providers to choose from. Two employee models are typical — BPO and KPO. Business Process Outsourcing (BPO) employees manage support services such as customer service, data entry, HR, and payroll. Knowledge Process Outsourcing (KPO) employees offer knowledge-based services, and generally have advanced degrees in their field. 
#2: Choose the Right Staff Leasing Provider
Choosing the right staff leasing provider is as crucial as choosing the right employees. The choices can be overwhelming, especially when you have little knowledge of the market. Some providers charge clients after successful placement of candidates, while others require payment before sourcing candidates. 
The add-on services can also vary. Some staff leasing providers can offer you support in all aspects of managing operations on top of providing recruitment services, from office space, payroll, and HR management to IT, admin, and utilities. These providers can also lease work equipment through various office setups: serviced office, private office or coworking space. 
If you prefer not to rent a physical office, there are providers that can accommodate your requirements through a virtual office arrangement. They can source candidates to be part of your virtual team, with a fraction of the cost of leasing staff in a physical office because you no longer have to pay for office rent, work equipment, and admin fees. 
#3: Invest in Communication Software
Even in the right location, with the right employees, communication can lag. According to a study by the Harvard Business Review, common workplace issues can drag on for days or weeks for remote workers. And on average, workers waste 3.5 hours per week waiting for information from their supervisors or colleagues. Investing in the right technology can enhance communication and avoid delays. Collaboration software, such as Slack, is designed to mimic the way people interact and collaborate in real life. It has file sharing, direct messaging, plus voice and video calling. Ever wasted time looking through an email thread for information? Slack also offers communication channels to keep company knowledge organized and transparent. 
#4: Create a Sense of Community
In today's workforce, many people have colleagues they've never met in person. This can create a sense of alienation between team members. The estrangement largely results from a loss of social interaction. Daily encounters in the office build a sense of trust and shared purpose. It is possible to mimic these connections between coworkers remotely. Some companies make a social channel or group chat. Members share personal topics and humor, creating a virtual breakroom. If possible, overlap the schedules of your onsite and offshore employees. That way they can work together in real-time, if only for a few hours a day. 
A strong relationship with management is also important for overseas workers. Don't rely on text alone for communication. Occasional video calls and messages add a personal touch not found in an email or memo. Adding some friendly "water cooler" conversation shows employees they are valued as a person, not just an employee. These check-ins also allow you to communicate your company's brand and vision to remote employees. 
Don't forget to include your offshore team in company milestones and award ceremonies. Honor birthdays, engagements and births. Recognition should not be limited to onsite staff alone. Make employees feel they are part of ONE team vs. an offshore team.
#5: Use Employee-Monitoring Software
Time tracking software and apps can reassure managers that their employees are working the hours they claim. Hubstaff offers geofencing, which automatically tracks employees' time once they enter their office. Hours worked are then transcribed to an online timesheet. Employers are given three screen captures per hour to ensure employees are on task. Hubstaff can also measure how long it takes them to complete each task, allowing supervisors to address weaknesses and inefficiencies.
Harvest users can color-code tasks, providing a visual representation of how time is spent. Managers can also look at a spreadsheet of all workers' time logs. This can help determine who has a full plate, and who can take on more. Software such as DeskTime automatically sorts websites and apps into "productive" and "unproductive" categories. At the end of each day, it calculates a productivity score. 
Enterprise content management software (ECMS) allows remote workers to access information from anywhere while safeguarding employer confidentiality. Company information is stored in "the cloud" and varying levels of access can be assigned to employees. Automatic logout, disabled document sharing, and other access controls ensure that data is secure.
#6: Set Rigorous Company Standards
You want to keep the integrity of your brand consistent. Be very specific when setting out the expectations for each employee. Write detailed guidelines for projects and tasks. Give examples of what you consider to be quality work. Do a profile on high-achieving employees in your company newsletter. Also, everyone has their own interpretation of "soon" or "quickly", especially across cultures. It's better to set exact timelines. 
Make Outsourcing Work for Your Business
Offshore Staffing gives your business access to low-cost labor and a global pool of talent. Choosing the right location and candidates is the first step to successfully managing your offshore employees. Fostering camaraderie and communication is also essential to keeping teams working in tandem. Finally, define company culture and expectations as clearly as possible. This will keep the company image consistent, and maintain high-quality work.