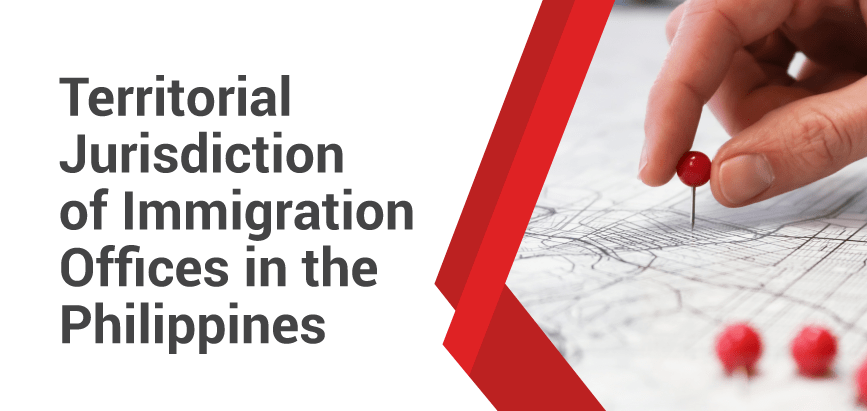 Territorial Jurisdiction and Area of Responsibility of Immigration Offices in the Philippines
The Bureau of Immigration (BI) issued an advisory on Tuesday, October 18, explaining the territorial jurisdiction and area of responsibility of alien control officers and heads of immigration offices in the country.
Under Section 3 of the Commonwealth Act No. 613, as amended, explains the territorial jurisdiction such as cities, municipalities, islands, and seaports, together with the scope of authority of the Bay Service Section (BSS), Student Visa Section (SVS), and Tourist Visa Section (TVS).
Existing district, field, extension, and satellite offices must also refer to as follows:
District Offices must refer to immigration offices stationed in Regional Centers 

Field Offices shall refer to immigration offices based in central cities or municipalities 

Extension offices must refer to immigration offices' authorized to cater to establishments registered with the Philippine Economic Zone Authority or Bureau of Investments (BOI), including other entities registered in Metro Manila

Satellite Offices are made to broaden the area of service

One-Stop-Shop refers to offices located in a special freeport economic zone outside metro manila
Moreover, one-stop shops, districts, fields, extensions, and satellites are considered to support offices to broaden public service reach.
Immigration Offices and Areas of Responsibility
Each department of the immigration office has a specific scope of responsibility to which they are authorized. The BSS and TVS can process applications filed at the BI main office. On the other hand, SVS is authorized to process applications filed at SVS offices. 
Immigration offices can also cater only to locations under their jurisdiction:


All visa applicants must file their application to the appropriate BI office. Visas such as the following must be processed through:
Immigrant Visa. Applicants must refer to the BI office with the jurisdiction of their place of residence.
Non-Immigrant Visa. Applicants shall refer to the BI office with the jurisdiction of their place of work.
Special and Provisional Working Permits. This permit is processed and issued at the BI office with the jurisdiction of the foreign national's place of work.
Student Visa. This visa is processed and issued at the SVS or filed in the BI office with the jurisdiction of the applicant's school location.
Special Study Permit. Like the student visa, this is also processed and issued at the SVS or filed at the BI office with the jurisdiction of the applicant's educational institution.
Know Where to File Your Visa in the Philippines
Your visa application can depend on factors such as the type and location of your residence, school, or organization. Familiarizing yourself with the provided provisions is advisable to help streamline and ease your visa processing experience in the Philippines. If you are having trouble with your visa application, you may seek help from visa consulting firms to help secure the appropriate visa for your stay.