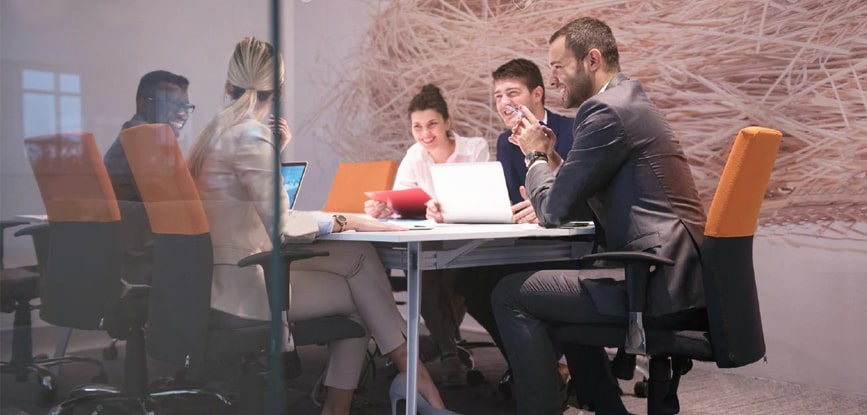 The Benefits of Hiring a Professional Employer Organization (PEO) in the Philippines
Professional employer organizations (PEOs) offer businesses an alternative to in-house HR management. In this co-employment model, a company's employees are hired by the PEO and then leased to the client. The client retains full control of their staff and business, while the PEO assumes all employee-related administration and liability. 
According to the National Association of Professional Employer Organizations (NAPEO), PEOs cut annual administrative costs by US$450 per employee. The organization also states that firms using a PEO have faster growth, higher revenue, and less employee turnover.  
How Professional Employer Organizations Work
A PEO leases staff and handles administrative tasks such as payroll, taxes, HR, and regulatory compliance. Employees are put on the PEO's books, but continue to work for their original employer. Some PEOs offer a comprehensive service model, while others allow a customized approach. Common PEO services include:
Human Resources

Payroll processing

Benefits administration

Risk management

Hiring and training 

Compliance with labor laws
Many PEOs have cloud-based technology, allowing the client to log-in and monitor HR processes in real-time. 
Increasing Growth and Profitability with PEOs
Office workers spend approximately 636 hours per year on administrative tasks. Through PEOs, employees can focus on accomplishing core business tasks, generating revenue, and growing their business. According to a 2017 NAPEO survey of small and medium-sized businesses, PEO clients grew 7 to 9% faster than their non-PEO competitors. 70% of clients reported increased revenue since joining the PEO while 66% of them reported increased profitability. Additionally, PEO firms are 50% less likely to go out of business.
Increasing Employee Satisfaction with PEOs
The majority of employees consider their benefits packages important to overall job satisfaction. PEOs increase the pool of employees significantly, driving down the cost of insurance and healthcare. Through the PEO, small businesses can afford generous benefit packages, such as: 401k plans; health, dental, vision, and life insurance; and other types of retirement plans.  
PEO firms have a 10 to 14% lower employee turnover rate. Employees report greater engagement with their work and more confidence in their employers. They are also more willing to consult HR for any workplace-related problems.
Size of the PEO Industry
PEOs have been operating since the early 1980s. In the US, they are a 176.6 billion dollar industry. PEOs currently service 175,000 businesses — roughly 15% of all small to midsize employers. They employee 3.7 million people. That is comparable to the workforce of Walmart, Amazon, IBM, FedEx, Starbucks, AT&T, Wells Fargo, Apple, and Google combined.
PEOs in the Philippines: Why Outsource?
Businesses are increasingly looking outside the US to reduce labor costs, and the Philippine PEO market is among the most competitive. According to the US Department of Labor Statistics, the average annual salary of a Human Resources manager is US$102,000 (PHP5,223,981). In contrast, the average HR manager in the Philippines earns US$9,839 annually (PHP504,000). That's over a 90% reduction in labor cost. 
PEO clients can also capitalize on the Philippines' young and abundant work pool. While the US workforce is shrinking, the Philippines boasts a labor force that is 43.5 million strong. Over 600,000 Filipinos are currently employed by US firms.
How to Hire a PEO
NAPEO maintains a database of 250 members, who occupy 90% of the PEO market. Finding a company with ESAC Accreditation and IRS Certification is recommended. Within the Philippines, a simple internet search will give a long list of PEO providers. Most PEOs operate on a contractual basis (a year is typical) with a per-employee payment structure. 
PEOs in the Philippines: Good for Business and Employees
As worker protections expand, complying with employment law has become more expensive and time-consuming. Many companies are turning over their HR management to PEOs, reducing human resource expenses by 27% on average. 
In the Philippines, businesses can expect their cost-savings to be even more significant. A NAPEO survey reported that 98% of PEO clients would recommend the service to fellow entrepreneurs. Instead of dealing with administration issues, they are free to focus on being competitive and profitable.