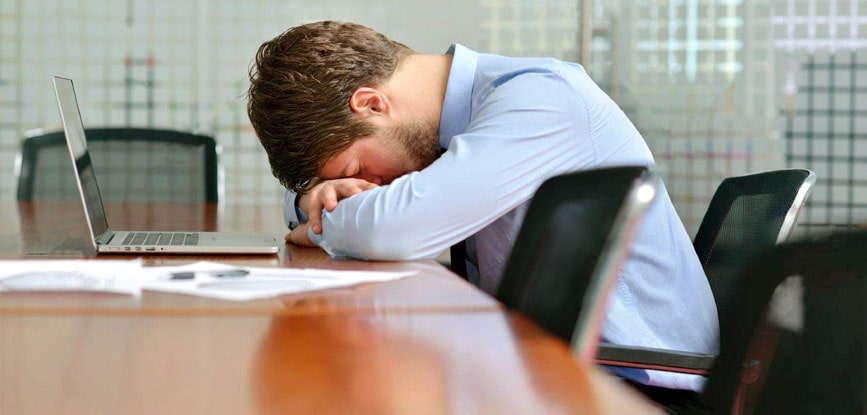 Five Tips on How to Deal With Demotivated Employees During the COVID-19 Pandemic
Every manager wants an enthusiastic and engaged workforce. Not only are motivated employees easier to lead, they also have higher levels of productivity and profitability. But how do you lead and motivate your staff in the middle of a global pandemic? It may feel like everything has changed. However, the essentials of keeping staff engaged have not. The COVID-19 crisis is an opportunity for managers to focus on what they already know is important.
Tip #1: Strong Leadership
Research from former crises (The Great Depression, WWII, 9/11) has shown that people respond to upheaval in one of two ways. They become overwhelmed with anxiety and feelings of victimization, OR they move toward engagement and self-actualization. Strong leadership plays a huge hand in which road they take. When leaders provide a clear path forward, human beings have an amazing capacity to rally. 
Have a plan and communicate it clearly. Talk to employees about what's happening to the business and what it means for them. Even if the news isn't good, straight-talk can relieve the stress of not knowing what's happening. Continue to project competence and a take-charge attitude so you can be a north star to your employees.
Tip #2: Set Clear Expectations
Due to social distancing, many employees are now working from home. Without the structure of the office, direct oversight, and specific goals, your employees can become aimless.  
Over-communicate: Now is the time to air on the side of over-communicating. Priorities and roles may have shifted for your company. But without clear direction, employees may carry on with business as usual. Help staff define their role at home, and exactly what you need from them. Expect lots of questions, and keep information flowing. Check with employees and use the communication platform that works best for them. 
Regular virtual meetings: These can be weekly, daily, or whatever suits your business. It's vital to remain an accessible 'human' presence. You can set expectations for the week, and handle any problems in real-time. Frequent check-ins can also give you a better read on how your employees are adjusting, and ease feelings of isolation. 
Tip #3: Turn Potential Into Performance
Sometimes employees are made small by their role. Routine tasks take up the majority of their day. They receive few opportunities to put their intelligence and talents to use. However, using our unique abilities activates the reward centers of the brain. Gallup research found that workers that say they use their strengths daily are six times more engaged with their job.
The COVID pandemic offers a unique opportunity to let staff stretch beyond their role. It's crisis time, and you need to focus on the core strategy of your business. Consider assigning greater responsibility to your employees and see if they rise to the occasion. "How often do you use your strengths at work?" is a good conversation starter. Give them the opportunity to shine. It may help you meet (or exceed) business objectives, along with improving the employee's experience and motivation.
Tip #4: Rewards
A Globoforce survey found that 93% of employees who were rewarded in the last six months found their work engaging. Right now, most companies are unable to offer bonuses, pay raises, or other incentives due to the financial fallout of the COVID-19 crisis. But many employees welcome smaller gestures, such as a grocery store gift card or a small treat delivered to their door. Small yet thoughtful rewards can be especially uplifting in a time of isolation and uncertainty. 
But this too may be out of reach for companies struggling to keep their heads above water. Fortunately, there are two low-cost, high-return forms of reward — recognition and appreciation.
Public recognition: We probably won't be attending award ceremonies any time soon. But there are other ways of calling attention to a valuable employee. Consider featuring them on the company's social media platform or during meetings. Make them the team leader on an important project. Public recognition has the added benefit of showing staff what success looks like at your company. 
Private recognition: Not everyone wants the spotlight. Sometimes a simple "well done" 
will do. And while an appreciative manager goes a long way, a Gallup poll found that recognition from the CEO was highly desired by employees and made a lasting impact. Assignment of more responsibility can also demonstrate you appreciate and trust your employee.
Appreciation: The Gallup Poll also found that only a third of employees felt appreciated in the last week.  It's a key ingredient to employee motivation that managers routinely miss. Remember, as long as your appreciation is genuine and well-deserved — you can never offer too much.
Tip #5: Introduce Healthy Competition
The judicious use of competition can also benefit employee drive. Competition pushes people beyond their limits, produces higher quality work, and increases innovation. Plus, a bit of friendly rivalry is fun. It can inject a sense of drive and excitement into an otherwise tedious task or project. 
The Harvard Business Review (HBR) suggests employers use excitement — not fear — to motivate employees. Competitions based on potential rewards lead to excited, motivated employees. By contrast, competitions that included loss or punishment resulted in anxiety. 
It's also important no one takes things too personally. Managers can avoid that pitfall by tying the competition to a tangible achievement. For example, instead of crowning one person "Best Salesperson", recognize the first person to achieve 100 sales that quarter.
But no matter how positive or well-meaning, there are some people who are turned off by the pressure competition entails. As an alternative, these workers can be encouraged to compete with themselves. Managers can help competition-shy staff set benchmarks and continuously outperform their personal best. 
Better Engagement Equals Better Employees
How we do business has changed dramatically in the wake of COVID-19. But the mainstays of keeping employees motivated have not. In good times and bad, workers respond to strong leadership and a culture of transparency. They feel more motivated with a healthy dose of friendly competition. And they appreciate being recognized for their achievements and unique abilities. Motivated employees make better employees — with higher rates of productivity and customer satisfaction. As an employer, you must keep the above strategies in mind to have engaged, loyal employees while improving your business outcomes.
RELATED ARTICLE: Work From Home 101: An Employer's Guide to Effectively Communicate with Remote Employees