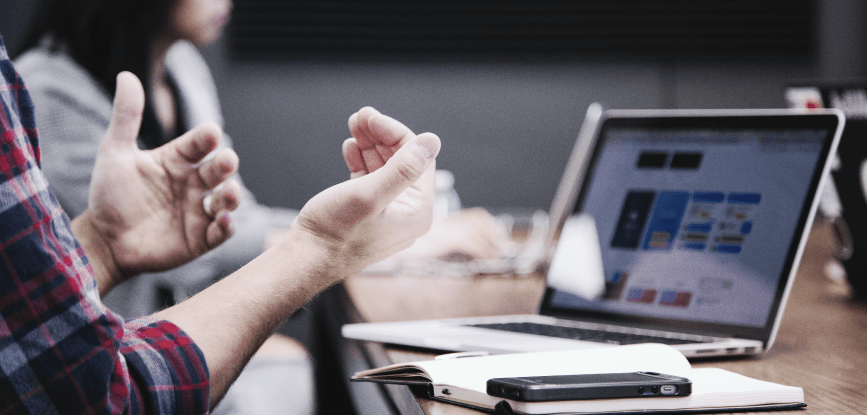 Top 5 Emerging Industries You Should Invest in the Philippines for 2022
What this article will cover:
As market demands change due to the COVID-19 pandemic, various factors should be considered before starting up a business to better your chances of securing a successful investment. Entrepreneurs seeking to penetrate the Asian-Pacific markets must be knowledgeable about current industry trends to see if your desired business venture has a high chance of flourishing in the region. 
Now that the world is slowly shifting to the new normal methods, establishing a business in the Philippines can be worthwhile as the government exerts efforts to ease doing business in the country to promote key industries, provide tax incentives, and so on. To give you a deeper understanding of the Philippine market, this article will talk about the emerging industries and how will they emerge in 2022.
Real Estate Industry
The Philippine real estate industry continues to possess a high economic growth rate despite the COVID-19 pandemic. The growing population results in high consumer demands for commercial and residential properties. In the second quarter of 2021, the sector generated a gross value added (GVA) of ₱126 billion.
There is also a large number of Overseas Filipino Workers (OFW) that are investing in residential properties in the country. Their robust purchasing power significantly contributes to the growth of the industry. As investors, it is necessary to know about the different categories in the industry to get a full grasp of its landscape. There are three categories in the real estate industry:
1. Residential Properties
The residential real estate sector focuses on buying and selling residential properties used by people looking for permanent or temporary housing such as families, workers, students, etc. Many real estate developers sell these properties for a lower price during the pre-selling period, guaranteeing to have a higher value in the future. These properties include: 
Family homes

Condominiums

Apartments

Duplexes

Planned Unit Developments
Residential properties are usually bought by individuals who wish to start and secure a property for future investments as its value increases over time, prices of real estate properties usually rise when the location starts to get developed.
2. Commercial Properties
The commercial real estate sector targets properties that are mostly used for establishing businesses, such as:
Malls

Gas Stations 

Office Space

Hotels

Hospitals
Commercial properties are mostly acquired by entrepreneurs that are planning to establish their own brand. Investing in commercial properties is ideal for entrepreneurs who are planning to expand their cash flow through property rentals, leases, and mortgages.
3. Industrial Properties
The industrial real estate sector consists of lands and buildings used for industrial size activities such as manufacturing. These properties include the following:
Manufacturing Warehouse

Research Facility

Production 

Distribution of goods

Plants
This type of property is subjected to adhere to the laws and regulations provided by Philippine laws such as designating a place where they would not interrupt nearby residential homes during their operational hours. 
Investing in the real estate industry can open your business to numerous opportunities such as property, rental, and ownership assets. A report shows that construction rose by 114.1% in the second quarter of 2021 resulting in high demands for real estate equity due to the growing middle-class population.
IT-BPO Industry
As the COVID-19 pandemic rapidly spread in 2020, the IT-Business Process Outsourcing (BPO) industry became one of the key industries that helped sustain the Philippine economy. It has been reported that this industry kept the employment rate stable from the crippling effects of the pandemic.
The industry offers various service accounts to clients in the Philippines and abroad, from healthcare, financial services, telecommunication, data transcription, software development, and more. Additionally, the IT-BPO industry has different types of operations that provide specific services to business needs. Such operations are the following:
Back-Office BPO.

Back-office BPO focuses on handing out services that are not direct to customers. Services such as human resources (HR), accounting, IT analysts, Legal Process Outsourcing (LPO), and many more are included in this type of operation. 

Front-Office BPO.

While back-office BPO works indirectly with customers, front office BPO offers services directly to clients. This type of operation includes customer service, technical support, sales,

and so on.

Offshore BPO.

Offshore BPO production happens when services are outsourced internationally. This kind of entity is famous for certain locations wherein businesses can afford lower labor and services rates. 

Nearshore BPO.

Nearshore BPO performs services in countries that are located near the parent country, the purpose of this type of operation is to avail specialized skills and services in a country that offers lower wages.

Onshore BPO. Onshore BPO, also known as domestic BPO, executes services within the country's borders. Certain factors that are considered in this type of production are the skills and cost of service.
It is advisable for foreign investors to establish operations in Special Economic Zones (SEZs) provided by the Philippine Economic Zone Authority (PEZA) and the Board of Investments (BOI). Setting up a business in SEZs provides businesses with tax incentives such as income tax holidays, exemption from expanded withholding, VAT Zero-rating of local purchases, and many more. 
At present, the industry is the biggest private employer in the Philippines, employing around 1.3 million individuals. In 2022, the Philippine IT-BPO industry is expecting to hire more than 600,000 individuals in order to give jobs to Filipino workers who were affected during the pandemic. 
Manufacturing Industry
The manufacturing industry plays an important role in the economic activity in the Philippines, as well as providing a huge portion to the country's employment rate. 
Both public and private sectors provide numerous measures to further expand the manufacturing industry in the Philippines as part of sustaining and improving the development of the country. Here are the most common manufacturing productions in the Philippines:
Food Manufacturing.

Food Manufacturing caters to all types of processes. These services include baking, fermenting, preserving, etc. 

Chemical Manufacturing.

Chemical Manufacturing converts raw organic and inorganic materials to chemical processes such as medicine, toilet goods, paints, etc.

Petroleum Manufacturing. Petroleum manufacturing transforms fossil fuels into fuels we use today like diesel and gasoline.
The manufacturing industry is aiming to enhance technologies for 2022 to create a more efficient and competitive market against its ASEAN counterparts such as:
Shifting to high-value activities 

Drift to investments in upstream industries

Link and integrate industries
Transportation and Logistics Industry
The transportation and logistics industry is foreseen to surface in 2022 due to its rapid shift to digitization. The demand for supplies and product distribution from the manufacturing industry changes as people look for a more convenient way to purchase, sell, and deliver products without having to go out.
The logistic sector is opting to shift to digital means of doing business as this provides safety, efficiency, and transparency. E-commerce companies such as Lazada and Shopee strongly met consumer standards regarding transparency, deliveries, and quality goods making shops patronize their offered services.
Digitization opened the industry to numerous business opportunities. Such benefits from digital and contactless procedures vary from:
Lesser COVID-19 transmission through contactless transactions
Convenience without leaving your homes
Safe deliveries that can be tracked using mobile devices
More product options as international shops also join the e-commerce market
Low shipping fee rates and monthly sale campaigns
The move of business entities to digitization has created room for e-commerce to further prosper in the Philippines as the COVID-19 pandemic changes people's way of buying goods such as digitized payments and tracked deliveries.
Construction Industry
The construction sector revolves around many factors such as building houses and establishments to provide construction materials and services. This sector continues to operate amid the pandemic to cater to the ongoing development of the country's infrastructure.
According to the Department of Trade and Industry (DTI), the construction industry has contributed to a high economic growth rate of 25.7% in the second quarter of 2021. All in all, this industry has culminated a rate of 69.6% in gross capital formation (GCF) for the country.
The construction industry is divided into different sectors:
Electrical Works.

This sector focuses on the construction of the electrical supply. This entity is very important as this ensures the smooth streaming of power that makes the equipment work. 

Structural Works.

The services provided by the structural works entity are to make sure that the completion of the building is of great quality. 

Mechanical Works.

Mechanical works is one of the services offered by the

construction industry. This sector

works on plumbing, drainage work, utility functions, waste disposal, etc.

Equipment Installation.

The equipment installation sector provides services such as

installing circuit breakers, generator sets, and switchgear to avoid dangerous wirings.

Project Management. This part of the construction industry focuses on the planning and delegation of work towards the whole construction project. The heads are the ones constantly communicating with the stakeholders.
As of June 2021, the construction industry has provided total employment of 45.075 million. In view of the continuous success of the construction sector, it has provided over 4.337 million jobs to Filipino workers.
Start Investing in the Growing Industries in the Philippines in 2022
The pandemic has affected countless business entities making entrepreneurs step back on investments and business ventures. As alert levels lessen in central business districts (CBDs) in the Philippines, investing in an emerging industry can be beneficial for foreign investors due to the strong consumer market, strong regional connections, and business-friendly regulations and incentives.
Looking for the most ideal industry to invest in can be challenging. If you need a more in-depth guide to the industries in the Philippines, you may reach out to business consulting firms to help you choose the right industry that best caters to your business idea for 2022.