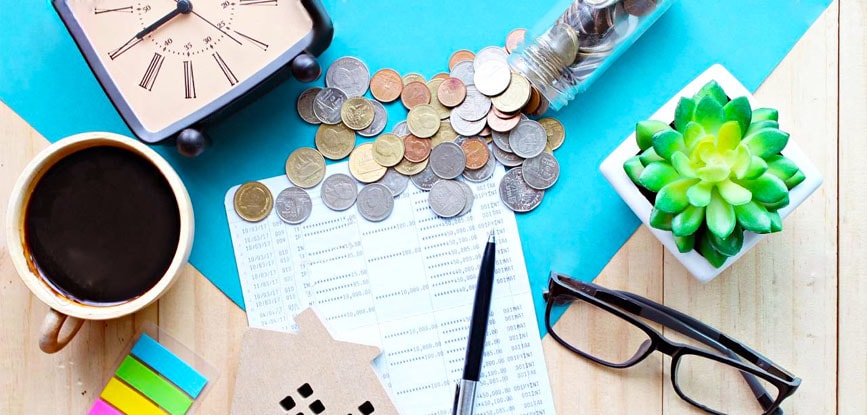 4 Types of Business Loans For Your Company in the Philippines
Starting a business is easier said than done. You have to consider a lot of things before you establish your company.  But above all else, the first question you need to answer is "How will I fund my business?" After all, you can't sell a product or service if you don't have the money to produce or provide it. One way to answer that question is to apply for a business loan.
But before you go and apply, you have to know the different types of business loans out there. Each type has its own unique loan terms, maximum loan amount, and repayment methods. It's important to choose the right type of business loan for the company you're planning to start. This will allow you to allocate your funds properly and plans on repaying the loan. 
In the Philippines, there are four main types of business loans you can choose from. Let this guide help you make the right choice for your dream business.   
Term Loan
A term loan is the ideal type of business loan for short-term or long-term business needs without touching your savings. You should also apply for this loan if you want to make your loan repayments more manageable. In a term loan, you can borrow loan amounts ranging from ₱100,000 to ₱20 million.
With that amount, you can use your term loan to add capital to your business, purchase all the necessary equipment, pay for the construction or renovation of your property, or start a franchise business. Short-term loans have a one year repayment period while long-term loans have up to five to 15 years repayment period, depending on your terms with the lender.
Credit Line
A credit line is good for short-term needs because it provides a source of money for immediate needs. Credit lines allow for greater financial control because the interest will only start accumulating when you purchase against it. You will only pay for the interest of the amount used, which you can then spread out on monthly installments.
While you have to pay for the interest every month, you can pay the principal amount anytime within the loan term. You can borrow an amount ranging from ₱500,000 to ₱20 million and use it to purchase additional supplies, increase your capital, or finance contracts and accounts receivable. The loan term is usually one year and can be extended annually. 
Secured Business Loans
A secured business loan requires collateral for it to be approved. A collateral can be a real estate property, a vehicle, or bank deposits — as long as it has enough monetary value. Technically, both term loans and credit loans fall under secured business loans. A secured loan also comes with additional fees such as appraisal fees and collateral registration fees.
Thanks to the reduced risk for the lender, secured business loans have lower interest rates, higher loan amounts, and longer loan terms. This makes them more affordable and manageable in terms of repayments. It's also why they are a good choice for startup business owners who have yet to make any profit. If you don't mind pawning a property, then apply for this loan.
Unsecured Business Loans
But if you don't have a collateral, you can still apply for an unsecured business loan. The downside is that it has a higher interest rate, shorter loan terms, and lower loan amounts compared to secured loans. Since the risk is high for the lender, it's not a popular offering from banks. Private lenders offer this type of loan with high interest attached.
It's also a lot harder to get approved for an unsecured loan. If you have a good credit profile, you might have a higher chance of getting your loan approved and lowering your interest rate. If this is the only viable option you have, make sure to search for reputable private lenders. You don't want loan sharks to take advantage of your unfortunate situation. 
Choosing the Right Business Loan in the Philippines
Funding your dream company requires a lot of effort, sacrifice, and money, especially money. That's why business loans exist to help you realize your dream. Choose the right type of loan that will give you enough capital to run your business without struggling to pay it back. You can use a free online comparison tool for loans to help you compare and choose the loan you need.