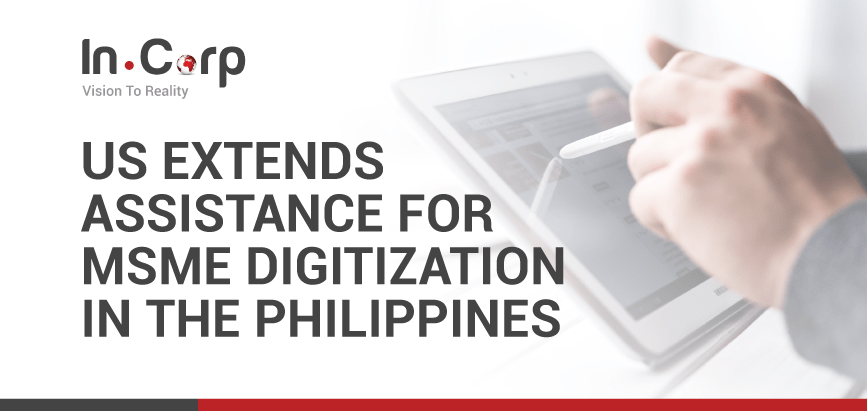 US Extends Assistance for MSME Digitization in the Philippines
The Department of Trade and Industry (DTI) has collaborated with the United States Association of Southeast Asian Nations Business Council (US-ABC) and the US Agency for International Development (USAID) to launch an enhanced online learning program that intends to help micro, small and medium enterprises (MSMEs) speed up business recovery.
DTI Undersecretary Rafaelita Aldaba stated that the ASEAN SME Academy 2.0, or one-stop-shop platform for online training and information resource, intends to improve ASEAN MSMEs' capabilities to grow and compete.
Aldaba noted, "ASEAN SME Academy 2.0 could help facilitate the digital transformation of MSMEs and accelerate a broader economic recovery to achieve a more inclusive and sustainable post-pandemic future in the ASEAN region."
The academy was built in 2015 through a joint initiative between US-ABC, USAID, and the ASEAN Coordinating Committee on MSMEs.
The program is co-administered by the DTI, through the Bureau of Small and Medium Enterprise Development (BSMED) and the Philippine Trade Training Center, and PTTC, together with the US-ABC.
The program's new feature includes the following:
Localized courses on a variety of topics
Multi-language support feature
New visual and mobile friendly interface
Top online resource for MSMEs
Self-certification.
Aldaba mentioned that there is a need for ASEAN MSMEs to grasp digital transformation and innovation to hasten the economic recovery and achieve a more sustainable post-pandemic future in the specific region.
Data from the Asian Development Bank (ADB) showed that MSMEs served as the backbone of the ASEAN economies. This sector accounts for over 90% of all businesses in the region and contributed 67% of the total workforce from 2010 to 2019.
The COVID-19 pandemic became the reason to hasten the shift to a digital economy and technologies, which are changing how goods and services are being distributed. The shift to digitized transactions created advantages and opportunities for MSMEs to cater to a bigger customer base.
Aldaba cited that part of the national government's industrial policy is to develop innovative MSMEs by preparing them for new technologies together with equipping them with the right tools, mindset, and resources to maximize the advantages of the opportunities brought by the digital economy.
According to a technology utilization survey conducted by the DTI, which Aldaba added, one of the MSME's barriers to the adoption of Industry 4.0 is the insufficient financial capability and unfamiliarity with how to implement the Fourth Industrial Revolution technologies, as well as inadequate skills, knowledge, and expertise to plan and implement their digital transformation strategies.
Aldaba stated that the improved function and features of the ASEAN SME Academy 2.0 platform could help MSMEs shift to the Fourth Industrial Revolution.
Furthermore, Aldaba noted, "The ASEAN SME Academy 2.0 ensures that we continue to embrace a people-centered digital transformation through customized entrepreneurial training courses and platforms for business linkages and networking."