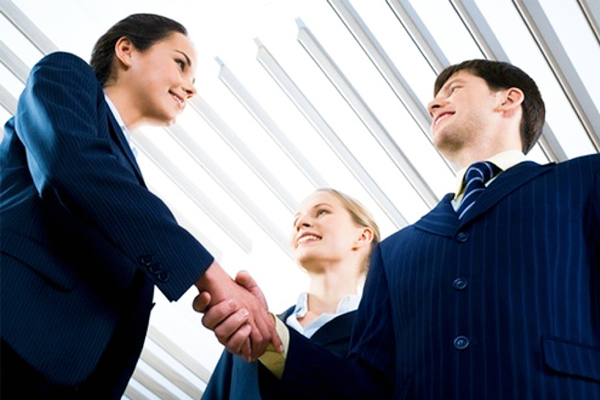 Our team of
EXPERTS AND PARALEGALS
can help you register your business in the Philippines
Representative Office Registration Services in the Philippines for Foreign Corporations
We provide Business Registration Services to foreign corporations seeking to establish a Representative Office in the Philippines. Our Representative Office Registration Services include drafting Articles of Incorporation (AOI) and By-Laws, registering and reserving company name, applying for business permits/licenses, and appointing a Resident Agent.  
A Philippine Representative Office is ideal for foreign corporations seeking to test their potential in the Philippine market before making any significant investments or those that intend to set up a liaison office, contact center, or marketing hub in the Philippines. It does not have a separate legal entity from its parent company abroad. Therefore, all its liabilities will be incurred by the parent company. 
Under local laws, it is not allowed to derive income or offer services to third parties. It is also not qualified to apply for tax incentives from the government. 
Our Representative Office Registration Services in the Philippines
Determine the ideal entity to secure license for

Assess capital requirements for licensing

Draft Articles of Incorporation (AOI) and By-Laws

Register and reserve company name

Open a Treasurer-in-Trust (TIT) account

Appoint a resident agent and/or other corporate officers

Process registration documents with appropriate government agencies
What Are the Requirements for Registering a Representative Office in the Philippines?
To register a Representative Office in the Philippines, foreign companies are required to accomplish the following requirements:
Reserve Company Name
Foreign corporations must reserve a company name with the corporate registry, the Securities and Exchange Commission (SEC), to register a Representative Office in the Philippines. 
Appoint a Resident Agent
The parent company is required to appoint a Resident Agent who shall receive summons and other legal proceedings served to or against the Representative Office. The resident agent can be an individual residing in the Philippines or a domestic corporation lawfully doing business in the country. 
The appointment must be authorized through a Board Resolution and an agreement executed by the Board of Directors of the foreign corporation. The resident agent must signify their acceptance of the appointment through an official document. 
Paid-Up Capital
The minimum paid-up capital for setting up a Representative Office is US$30,000. The same amount is required to be remitted annually by the parent company to cover operating expenses. 
Board Resolution
The foreign parent company must authorize the establishment of the Representative Office through a Board Resolution. 
Registered Office Address
Though not required during the registration process with SEC, the Representative Office must have a registered office address in the Philippines to complete the entire registration process. Registration with the Bureau of Internal Revenue (BIR) and local government unit (LGU) requires new corporations to present the Contract of Lease (if rented) or Certificate of Land Title (if owned) of their business address. 
Alternatively, you can rent a virtual office to serve as your official business address for registration purposes. You can transfer to a physical office and update your incorporation documents thereafter.
Need Help With Registering a Representative Office in the Philippines?
We have assisted hundred of foreign corporations in setting up Representative Offices in the Philippines.