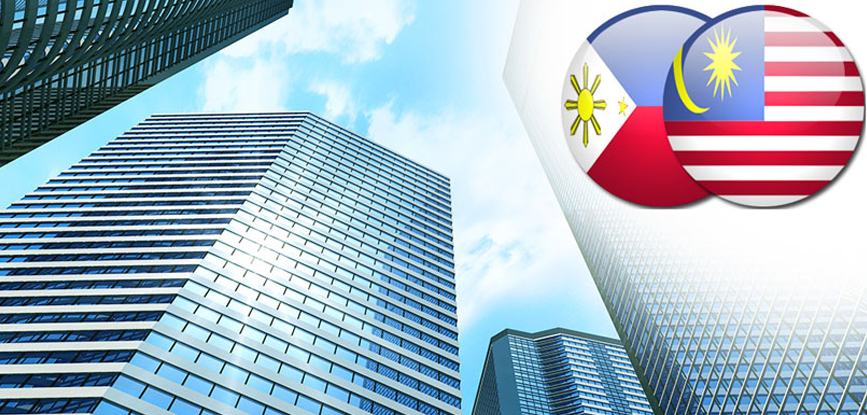 Global IT-BPO: Philippines vs. Malaysia
Malaysia and the Philippines are two of the largest outsourcing destinations in Southeast Asia, both countries competing to achieve higher market shares in the global Business Process Outsourcing "IT-BPO" industry.
Hailed as the "2nd top Business Process Outsourcing (IT-BPO) Destination in the Asia Pacific" by global market intelligence provider IDC, the Philippine BPO sector has boasted an annual growth rate of 46% since 2006. Three key Philippine cities were recently awarded slots on the "Top Ten Asian cities of the future" by UK-based periodical Financial Times, putting Quezon City at 7th, Cebu at 8th, and Davao at 10th place.
Convergys Philippines is the largest IT-BPO company in the country, employing over 22,000 professionals in the local outsourcing industry. Philippine IT-BPO revenues were up by 19% in 2009, totaling to $7.2 billion. The Philippines is considered the third largest IT-BPO destination in the world, dominating 15% of global markets.
According to IT-BPO Consultant Gregory Kittelson of Taguig-based firm InCorp Philippines , "With low operational costs and a large number of government-issued tax incentives, the Philippines is an ideal investment destination for foreign multinationals and other start-up companies. Foreign IT-BPOs prefer setting up operations in the Philippines because the Philippine workforce is exceptionally skilled, and boasts a large number of English-speaking professionals. Filipinos are also known for their hospitality and friendly manner, which has earned the country an enviable reputation as one of the prime outsourcing destinations in the world."
Located south of the Philippines, Malaysia is another prime outsourcing location in the Southeast Asian region. The country is home to a number of international IT-BPO companies, like Scicom (MSC) Bhd, SnT Global Sdn Bhd, and Vsource Asia Bhd.Malaysia offers unique advantages in government support, human capital, infrastructure, and domain expertise, which makes it an ideal destination for start-up IT-BPOs.
Contact centers and IT-BPO companies in Malaysia are growing in number, mainly because of the Malaysian economy's resiliency in facing the global economic crisis. The inflation rate in Malaysia is 2.4%, lower than most Southeast Asian countries. Bolstered by a change in political leadership, Philippine IT-BPO is expected to register a 30-40% profit increase for the first quarter of 2010. The Malaysian economy, on the other hand, will continue to feel the effects of the 2009 Global Economic Recession, which has already caused a 2% slump in the country's GDP for the previous year alone. Although both countries are ideal outsourcing destinations, the stability of the Philippine economy puts it at a sharp advantage over less secure Malaysian markets. Whether similar trends will prevail in the future remains to be seen.