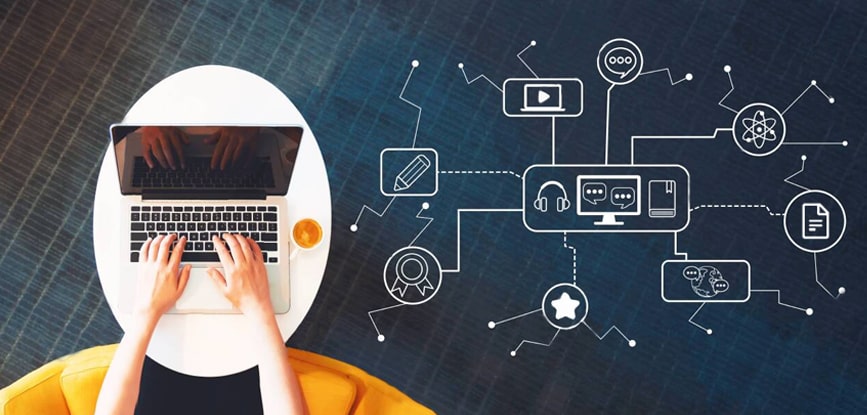 How to Register a Company in the Philippines Remotely During the COVID-19 Pandemic
Following the declaration of community quarantine and travel restrictions, the Philippine government eased the mode of application for local and foreign entrepreneurs seeking to set up a business in the Philippines during the COVID-19 pandemic. 
Remote business registration in the Philippines can be entirely possible, subject to certain restrictions. 
Things to consider include preparing necessary documents ahead of time. Documents signed abroad must be authenticated in the country where they were signed before being sent to the Philippines. It is also advantageous if there is a local resident available to coordinate with regarding registration and operations while the pandemic is still ongoing.  
How to Register a Company in the Philippines Remotely
The Securities and Exchange Commission (SEC) currently accepts virtual applications for business registration through their online portal, the Company Registration System (CRS). 
Through the CRS, applicants can avail of the following:
Business registration

Company name verification

Online payments 

24/7 access to SEC's other online services (i.e., amendment of registration documents, appeal for rejection of proposed company name, etc.) 
Upon completion of the requirements through the online portal, the SEC will require the physical submission of hard copies of registration documents. The agency will also require a company representative to receive the Certificate of Registration from their main office once available. InCorp Philippines can assist you in the full registration of your company including drafting and accomplishing the required forms as well as receiving the Certificate of Registration on your behalf. 
Step-by-Step Process of Remote Business Registration in the Philippines
Step 1: Create an Account in SEC's CRS Platform
The first step in the process is creating an account in CRS. You will be asked to provide your basic information, address, contact information, and Tax Identification Number (TIN) information. 
Step 2: Select Application Type
Select "register a new company" among the drop-down choices. 
Step 3: Reserve Company Name
During the company name reservation process, the system will ask you to provide your desired company name and industry sector. It will then inform you if your desired name is still available. If it is, you can submit it for evaluation. To avoid delays in case your first choice is not available, you must prepare 2 or 3 alternative names. 
Once approved, the name will be reserved for you for a maximum of 90 days. During such time, you must complete your business registration. If your registration is not yet finalized after 90 days, you can apply for an extension of the name reservation. 
NOTE: SEC does not accept proposed company names with offensive words or words restricted from usage in accordance with existing laws. For further guidance, you can check SEC's memo on corporate names here. 
Step 4: Submit Required Documents
CRS will provide the list of requirements for the specific type of company you want to register. Some of these requirements will be generated by CRS, while others have to be obtained from other government agencies and submitted manually to SEC. 
Some of the documents you have to generate from CRS include:
Cover Sheet

Articles of Incorporation and By-Laws

Treasurer's Affidavit
You have to download these documents, fill them out, and have them notarized before uploading to CRS for evaluation. 
If you will be required to process documents with other government agencies, you can avail the services of a consulting firm or appoint a local representative to process such documents on your behalf. 
Step 5: Pay the Filing Fees and Upload Proof of Payment in CRS
After evaluating your submitted documents, SEC will send an email message stating the filing fees or notification of compliance findings. If there are findings, you must follow SEC's instructions for revision and re-upload your documents thereafter. 
Once SEC sends the order of payment, you have to print it out and pay the filing fees through any of the following:
Landbank Online Account

Debit Card Payment (through Landbank Portal)

GCash Payment (through Landbank Portal)
After payment, you have to upload the proof of payment to CRS and wait for the notification of submission of documents as well as the completion of the process.  
Step 6: Submit Hard Copies of Registration Documents
Hard copies of the registration documents must be physically submitted to SEC for stamping of "received". If you will not be able to physically submit these documents, you can hire the services of a consulting firm or a local representative to submit it on your behalf. 
Step 7: Claim Certificate of Registration
Wait for SEC's email on the release date of your Certificate of Registration. You can also follow-up SEC for the specific date of release if you were not able to receive their email. If you will not be able to physically claim your Certificate of Registration, you can hire the services of a consulting firm or local representative to claim it on your behalf. 
Expedite Your Remote Business Registration During COVID-19
With the ongoing COVID-19 pandemic, many government agencies are adopting digitization in their operations. This initiative is a step forward in making transactions with the government faster, more transparent, and more efficient. 
Though being able to register your business remotely will depend on certain factors, including the type of entity you want to register and the industry you want to engage in, it can be done smoothly. Preparing documents ahead of time and getting expert advice from a reliable business consultant will help you get a huge advantage.
Register Your Business in the Philippines Without Leaving Home
With the right preparations and professional advice, you can start your business in the Philippines hassle-free even during the COVID-19 pandemic.