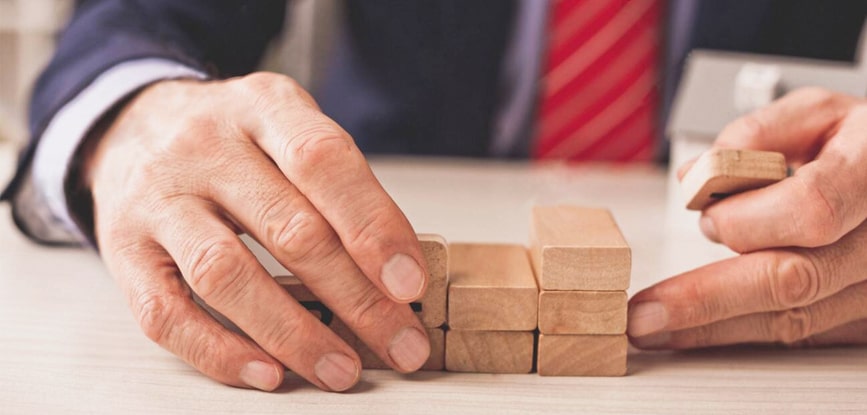 Setting Up a One Person Corporation in the Philippines: Pros and Cons
To encourage small enterprises, the Philippine Congress has revised the Corporation Code to include a new legal entity — the One Person Corporation (OPC). A single person can now form a corporation with no need for shareholders or a board of directors. The owner is the sole shareholder, acting director, and president of the corporation. 
The OPC structure presents certain advantages and disadvantages to a company depending on its size, ownership, and industry. This article will walk you through the pros and cons.
Pros of Setting Up an OPC in the Philippines
Limited Liability
Incorporated businesses have a legal identity separate from the business owner. This ensures that only the company is liable for its debts and obligations. The owner's personal assets are protected. This protection is referred to as the "corporate veil." It exists in sharp contrast to a sole proprietorship in which the owner risks losing everything if the business fails. 
Abiding by all administrative formalities is necessary to maintain the protection of personal assets. It is also essential to avoid the comingling of funds between the company and the owner.  
Perpetual Existence
Corporations may exist in perpetuity unless their Articles of Incorporation (AOI) provide otherwise. Perpetuity refers to a corporation's continued existence despite bankruptcy, transfer of shares, or change of director. This continuity allows business owners to create long-term value and investments. The longer lifetime also provides a more stable environment for creditors and investors.
The law provides for automatic succession in the event of a director's death or incapacitation. Two provisional candidates are appointed and included in the AOI. These candidates can be replaced at any time pending approval from the SEC. No amendment to the AOI is needed in such cases.  
Corporations that expired due to the previous Corporation Code's 50-year lifespan can petition the SEC for renewal.
Complete Control of the Business
Unlike a traditional corporation, the director of an OPC has total control over the company. They are not subjected to the scrutiny of shareholders, and they need not seek consensus from a board. All business decisions are at the director's sole discretion, and all profits are theirs alone.
No Minimum Capital Required
No minimum capital stock is required to register as an OPC. Furthermore, no portion of the authorized capital needs to be paid when registering the corporation. The applicant need only pay the filing fees, name reservation fee, and legal research fee to incorporate. 
Existing Corporations Can Restructure as an OPC
An existing domestic ordinary stock corporation (OSC) may apply to convert to an OPC. A single stockholder must acquire all shares of the company. The role of the company secretary and treasurer must be filled. The director may appoint themself the treasurer but cannot be the secretary. After meeting those prerequisites, the following documents must be submitted to SEC:
Amended Articles of Incorporation (AOI) 

Secretary's Certificate

Proof of acquisition of shares 

Signed affidavit of acceptance for both nominees

Reservation of the corporation's name

Monitoring clearance
Cons of Setting Up an OPC in the Philippines
Not Open to Professionals or Banks
The code prohibits professionals from turning their practice into a corporation. This is to protect the fields of medicine, law, and other regulated professions from corporate interests and ensure patient/client welfare comes first. 
A similar prohibition exists for banks, quasi-banks, and other financial institutions in order to protect the public interest.
More Paperwork and Complexity
Compared to a sole proprietorship, there are more administrative requirements. Along with the AOI, OPCs are required to file the following documents:
Annual audited financial statements

An explanatory report in response to audit findings and recommendation(s)

Disclosure of all self-dealings between the OPC and the director

Other reports as required
Limitations on Foreign Ownership of OPCs
Foreign investors may register as an OPC. However, it must be within an industry that permits 100% foreign ownership. Approved industries include manufacturing, export, retail or e-commerce. A full list of prohibited industries can be found on the Foreign Investment Negative List. Non-Philippine nationals are required to provide paid-in capital of at least USD 200,000.
Mixed Bag: OPC and taxes
The current corporate income tax (CIT) is 30%. The Philippine government aims to reduce this to 20% by 2029 by an incremental reduction of 1% per year. In comparison, sole proprietors earning less than P3,000,000/year are subject to an 8% income tax. 
Though the corporate tax rate is higher, there are many tax perks available such as an income tax holiday, reduced CIT rates, and incentivized deductions. Businesses that participate in high-value industries such as IT, electronics, innovation, and R&D may qualify. A complete list of industries can be found in the government's Strategic Investment Priorities Plan. 
Many Advantages of a One Person Corporation
The one person corporation creates a wealth of opportunity for entrepreneurs in the Philippines. As SEC Chairperson Emilio B. Aquino said, "An OPC offers the agility and complete dominion of a sole proprietorship and the limited liability of a corporation. We encourage everyone to take advantage of this provision to pursue their entrepreneurial aspirations." 
As of May 6, 2019, the SEC has been accepting OPC applications. The application and guidelines can be found on their website. 
RELATED ARTICLE: The Six Salient Features of the Revised Corporation Code of the Philippines