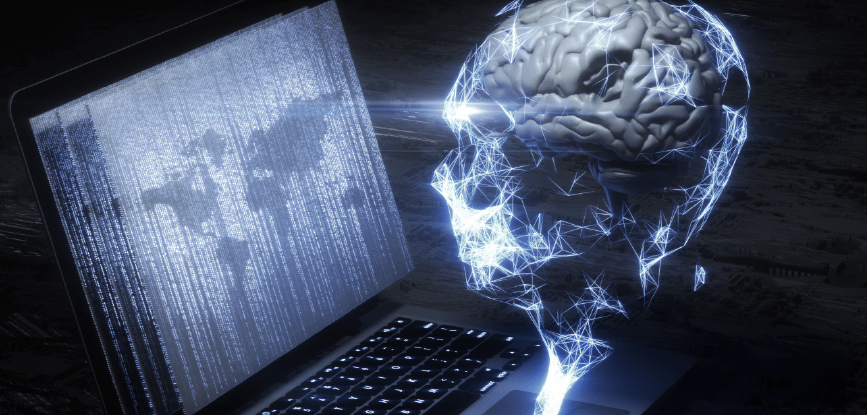 The Benefits of Integrating Artificial Technology into Your Business Practices
Consumer needs are constantly changing. With many seeking to find a more streamlined and convenient way of doing business, both merchants and consumers are taking advantage of machine learning and artificial intelligence (AI) for everyday use. 
That said, AI comes with many advantages that can help entrepreneurs utilize modern-day technologies to enjoy an easier process when transacting with customers and prospective clients. In this article, we will discuss the features of AI and the advantages that it provides when it is integrated into your business.
What is Artificial Intelligence?
Artificial Intelligence (AI) is an array of technologies that work together to make machines comprehend and learn human-like intelligence. When placed in a service-oriented setting, such as those used in apps or business transactions, AI can be used in data processing or automation softwares to help you become more efficient.
That said, AI that deals with business operations is more commonly known as machine learning. This type of AI functions as a processor of large amounts of data in a short span of time, allowing entrepreneurs to process consumer needs much quicker than traditional methods.
The Landscape of Artificial Technology Across Multiple Industries
A report by SEMRush in 2021 predicted that the surge of AI usage over businesses would create $2.9 trillion of business value and 6.2 billion hours of worker productivity. It is envisioned that AI will create an exceptional business value and enhance worker competence. 
The usage of AI can be utilized in different industries such as the following:
Healthcare (e.g. telemedicine, virtual doctors, etc.)
Sales
HR
Operations
Manufacturing
Marketing
Technology
AI can help with various administrative tasks that can help several industries. Insider Intelligence stated that 30% of the expenditures are associated with executive functions in the healthcare industry. Incorporating AI in healthcare can help automate tasks such as maintaining workload, following up on unpaid bills, analyzing big data set of patients, and so forth.
In addition, AI can also help in different industries like manufacturing and perform duties such as price forecasting of raw materials, inventory management, quality assurance, and the like.
According to a study, the main reason businesses integrate AI is the competitive advantage that drives motivation due to an executive-led decision, customer demand, a solution to a problem, etc. Given these advantages, AI is changing the traditional way of manual checking and analyzing.
How is AI Being Used in Business?
Most businesses use AIs as a supporting tool to help with specific tasks to increase efficiency and productivity and ease your company's workflow and business operations.
The growing rate of AI integration in business operations has increased over the past years (find sources supporting this claim). While the COVID-19 pandemic induced a worldwide halt in activities, it has indirectly supported innovation in technology and AI, making it more inclusive and accessible to people around the globe.
There are several ways you can incorporate AI and machine learning features into your operations. They can perform the following tasks to help ease and speed up your operations:
Data Analysis. AI is well known for its data analysis features to help with predicting and analyzing data from numerous sources on multiple platforms.
Customer Relationship Management (CRM). CRM softwares such as Hubspot, Microsoft Dynamics, and Salesforce can help with tracking customers and consolidating data into one location in order to acquire more customer information that can lead to sales.
Sales. AI can also predict customer needs. Sales tools are also available to enhance coordination and communication as well as forecasting trends and consumer behavior.
Research Development. AI can easily gather and sort data and information that can help researchers obtain a deeper understanding from a large volume of data and statistics.
Cybersecurity. Antivirus software and multi-layered systems can detect suspicious behaviors that help prevent threats. It also gives you an extensive cybersecurity solution.
As AI takes over tasks, efficiency and productivity can be achieved by employees since they can focus more on more significant tasks that need human intervention. Implementing AI and machine learning in your everyday business operations can place your company ahead of your competitors. Doing so allows you to open your business to a broader range of consumers while at the same time optimizing your products and services provided to your customers.
The Advantages of Incorporating AI in Your Business
AI can unfold tremendous opportunities to enhance business practices that can help you gain more customer and employee satisfaction towards your company. A higher consumer satisfaction rate can lead to bigger profit such as the following:
Reduction of human errors. Human error is a common reason for production loss. According to a study conducted by Vanson Bourne, human error makes up 23% of unplanned downtime. With the help of AI, critical human errors can be prevented.
Better Customer Service. AI can help increase customer satisfaction. Chatbots can assist customers with simple questions and can also collect their information instantly. It can help reduce the waiting time that can lead to customer disappointment.
Avoid Fraud and Misuse. AI can identify suspicious transactions and user behavior that can cause the business system to become less susceptible to profit and consumer trust losses.
Using AI allows you to bet more efficiently when providing services and transacting with consumers. That said, integrating AI into your business practices can deliver several benefits that can save time and money, allowing you to boost your revenue.
The Future of AI in Business Operations
The future of AI and machine learning is anticipated to contribute to proactive changes in how we do business. According to a study by Fortune Business Insights, the global market of machine learning will grow from $8.43 billion in 2019 to $117.19 billion by 2027.
Substantial development of AI in the marketing industry will arise with its ability to read customer behavior, predict consumer demands, provide accurate business decisions, etc. Several tools are also readily available for various industries such as fintech and healthcare from data analysis and process automation to understanding day-to-day patterns and predictive analysis.
Integrate AI Technology into Your Business Today
As consumers demand easier business transactions, integrating AI into your business operations will give you numerous advantages. The rapid growth of integrating machine learning across different industries shows a promising future for AI.
Incorporating AI in your business operations can be complex. If you find these AI applications difficult to integrate, you may seek help from business consulting firms to learn more about incorporating AI into your business practices.
Incorporate Artificial Technology into Your Business Practices
With a large pool of experienced business consultants knowledgeable with current business trends, our team is dedicated to helping you properly incorporate AI software best suited for your business needs.