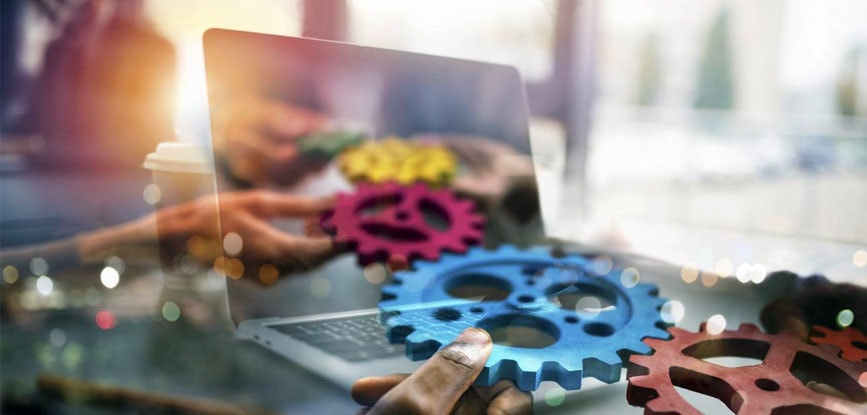 Top New Tools and Techniques to Manage Remote Workers During the COVID-19 Pandemic
The ongoing COVID-19 pandemic has forced many businesses to adopt work from home arrangements on a wide scale. Since the crisis began, the percentage of remote workers doubled, from 31% to 62%. And according to a survey from The Conference Board, remote work is here to stay. Nearly 80% of business executives plan to continue some telework for another year or longer. 
Aside from containing the virus, working from home offers advantages to both employees and business owners. Employees have more flexibility and can eliminate their commute. Employers can save money — an estimated $11,000 annually for every remote worker. Remote work also gives businesses access to a global pool of talent.
However, the transition can be tough for both workers and business owners. Whether you're working with an outsourced team, or your employees are teleworking for the first time, there are steps you can take to make your job managing remote employees easier.
#1: Invest in Collaboration Software
Working alone at home is a world away from a bustling office. You can't pop into an employee's office to see how their day is going or quickly check the status of a project. Employees can suffer too, from the lack of direct oversight or just feeling out of the loop.
But this disconnect isn't inevitable. Collaboration software offers a cloud-based platform for storage, communication, task-management, and more. Slack, for example, mimics the real-time interaction that human beings and businesses thrive on. Users can interact through threads, direct messaging, and voice, video, and group conferencing. Slack also offers communication channels to keep company knowledge organized in one place. You can tag employees in a channel to get their attention when a task needs immediate action. Plus, Slack integrates with over 2000 apps. No more time wasted switching between tabs and windows. 
If you're not prepared for a big expense, Microsoft Teams offers a free version of their collaboration software. It has 10GB of storage for the team and 2GB of private storage for each employee. File sharing is available, and employees can co-author documents and other projects in real-time. It also has video calling and chat, and integrates with over 250 business apps, including the Microsoft Office Suite. 
If you don't want to adapt to new software, instant messaging (IM) platforms create an immediacy not found in email. This is a significant advantage considering the average remote worker loses 3.5 hours per week waiting for information from their coworkers. Many IM providers have the added benefit of informing you when employees are online. You know when they're connected and available. 
#2: Prevent Loneliness and Isolation
Remote work has left many employees feeling lonely and isolated. This is not only bad for the employee — it's bad for business. Lonely employees have lower job performance. Coworkers find them unapproachable, and they are less committed to their colleagues and the company. Some suggestions for maintaining a supportive, social work environment during the pandemic include:
Make time for socialization during group conference calls.

Create a group chat for socializing.

Use video calls whenever you can. It creates a more personal connection than email and other text-based communication.

Overlap schedule for onsite and remote workers so that employees can work together in real-time, if only for a few hours a day. 

Continue to celebrate company milestones as well as employee birthdays, anniversaries, and promotions.

Keep up routine check-ins. Perhaps you used to drop into your employees' offices every morning or have a quick conversation on Fridays before leaving for the weekend. Continue these friendly habits virtually. It may be the only regular source of connection for some employees during the quarantine.

Be as flexible as possible. Many employees are now juggling children and elderly parents alongside their workload. Accommodating them through the crisis reinforces that you care, and you're on the same team.

Be aware of significant changes to an employee's output or personality. It can be a sign they're struggling.
#3: Cybersecurity Is a Must
COVID-19 isn't the only virus employers must defend themselves against. Hackers are now increasingly targeting remote workers. And many employees don't have a secure system at home. Cybercriminals are attempting to exploit this weakness and steal data, install malware, and infiltrate bank accounts. Since the beginning of the pandemic, the FBI's number of cybersecurity complaints has increased by 400%. Companies must create a robust cybersecurity policy which may include the following provisions:
Install the same security systems and firewalls on employees' personal devices.

Use a VPN to secure the home wifi connection.

Teach and enforce password hygiene. Create new passwords for all devices and logins. Meet the criteria for a strong password and change it every 30 days. Where possible, use multi-factor authentication.

Never use work email for non-business purposes.

Have verified channels for sensitive information. 

Place controls on company data, such as password-protected files.

Encourage employees to ask if they are ever in doubt of a security risk.

Educate workers on the new breed of phishing scams. Cyber terrorists have moved beyond their usual financial schemes, and are now exploiting people's anxiety about COVID-19. Hackers use several guises to get private information from employees, such as posing as health authorities, selling supplemental insurance, or offering fraudulent applications to government assistant programs. 
If you're working with an outsourced team, it's essential to review your provider's security protocol and choose a country with robust data privacy laws. As a major outsourcing hub, the Philippines enacted the Data Privacy Act of 2012, ensuring the "fundamental human right of privacy…while ensuring the free flow of information to promote innovation and growth."
#4: Keep Workers Productive
Working from home may conjure up images of employees in pajamas binging on Netflix. But in fact, remote employees are more productive according to the Society for Human Resource Management. For outsourced teams, The Economist reports increased productivity by 10 to 100 fold depending on the industry. Nonetheless, here are some strategies for ensuring your employees are reaching their full potential.
Treat work from home as a team activity versus an individual activity. Develop a team schedule instead of individual schedules for your workers. If employees are working in tandem, you reduce the risk of missed connections. 

Consider rotating days at home with days at the office, so no employee is 100% virtual.

Time tracking software and apps can reassure managers that their employees are working the hours they claim.

If you have a mix of onsite and remote workers, consider dividing tasks into "concentrative" and "collaborative." Concentrative tasks are best performed individually and without interruptions, such as writing reports, data entry, data analysis, etc. These duties are best suited to those working from home. Collaborative tasks are better left in the office, where teams can work face-to-face.

Make sure staff have updated technology and software at home. 
COVID-19: Finding Opportunities During a Crisis
The COVID-19 crisis has required many businesses to make a sudden shift to remote work. If managed successfully, it can cut costs for employers and widen their pool of talent. Keeping team spirit alive is a critical factor to success, and collaborative software and social media can do just that. 
Along with keeping workers safe from COVID-19, ensure they're safe from digital threats too, by implementing a strong cybersecurity protocol. Productivity and employee satisfaction generally increase among remote workers. Keep that momentum going by establishing workflows that focus on the team versus the individual. 
RELATED: Tips on How to Deal with Demotivated Employees During the COVID-19 Pandemic