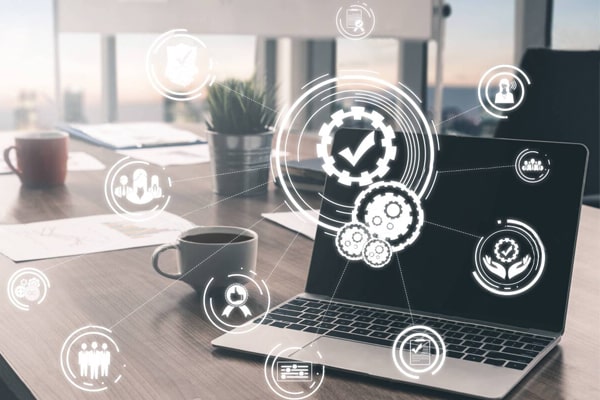 Our team of
EXPERTS AND PARALEGALS
can help you register your business in the Philippines
A Full-Service Corporate Compliance Assistance in the Philippines
We assist local and foreign corporations in the Philippines, from assisting in the preparation of corporate reports and applying for permits or licenses to appointing corporate officers and evaluating new laws and regulations that affect your business. Our team offers a wide range of services that can be tailored to cater to your company's specific needs. 
The solid years of experience of our business consultants and legal counsels have built strong professional relationships with agencies such as the Securities and Exchange Commission (SEC), Bureau of Internal Revenue (BIR), and Philippine Economic Zone Authority (PEZA), Board of Investments (BOI), and others.
Our Corporate Compliance Services
To streamline the submission of requirements and compliance processes, we provide the following corporate compliance services to ensure a smooth sailing business operations in the Philippines:
Our Strategic Partnerships
To make corporate compliance more manageable for you, we partnered with various firms to consolidate your requirements and establish a one-stop-shop where you can track your progress of completion when complying with relevant government agencies.
Our partner accounting firm will be able to help you with securing your compliance in tax filing requirements, assisting you in areas such as the following: 
Tax compliance 

Tax computation

Tax planning 

Tax assessments

Preparation of books of accounts

Preparation of tax returns

Preparation of financial reports and/or financial statements

Financial due diligence

Financial statement analysis

Treasury and risk management

Special audit
On the other hand, our partner law firm can assist you with your legal compliance requirements with various government agencies that offers the following services:
Process Authority to Employ Alien permit from DOJ

Assistance with customs clearance

Secondary licenses for business registration (BFAR, POEA, PCAB, PRPA, Philgeps, BOI, PEZA, etc.)

Renewal of Start of Commercial Operations (SCO) and assistance with procuring a Letter of Authority (LOA) from PEZA

Process travel ban exemption letter request (due to COVID-19)

Process the increase of authorized capital stock with SEC

Other applicable legal compliance services
Secure Your Business Compliance with Ease
Entrepreneurs that wish to build a corporation in the Philippines must ensure that their business is fully compliant with different government agencies to operate legally. To help you with these processes, our team is enthusiastic to assist you with corporate requirement compliance to guarantee smooth sailing business operations.
Secure Your Requirement Filing Compliance in the Philippines

With a full suite of corporate compliance services, our team is dedicated to helping you start your corporation from conception to expansion.