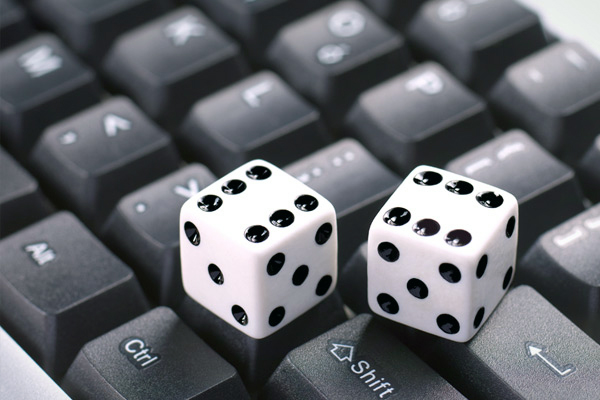 Our team of
EXPERTS AND PARALEGALS
can help you register your business in the Philippines
Offshore Gaming Company Registration in the Philippines for Local and Foreign Enterprises
The Philippine Offshore Gaming Industry is one of the strongest industries in the country, providing online gambling, betting, and e-casinos to players residing within and outside of the Philippines. Its vast and diverse consumer market provides numerous investment opportunities for local and foreign enterprises seeking to establish an offshore gaming company in the Philippines and Asia-Pacific. 
With a simplified approach to business registration, we offer end-to-end assistance to local and foreign enterprises who wish to invest and engage in the online gaming industry in the Philippines. We can also help you secure the necessary documents for tax incentives, gaming licenses, and business permits. 
The Offshore Gaming Landscape of the Philippines
The Philippine Offshore Gaming Operators (POGOs) bring consistent growth to the country's revenue, contributing billions to the Philippine economy. There are over 20 operating casinos in the country, several of which are proactively moving to digital and online platforms to adhere to the safety protocols against COVID-19. 
As of July 2021, the Philippine Amusement and Gaming Corporation (PAGCOR), the government-owned regulatory body for online gaming in the Philippines, garnered over ₱20 billion in revenue from various online gaming operations in the country. The agency expects to receive an income of ₱38 billion by the end of 2021, representing a 27% increase from the previous year, despite the effects of the COVID-19 pandemic. 
In 2020, POGOs paid over ₱7 billion in taxes to the Bureau of Internal Revenue, despite limitations on the number of approved licensed POGOs in the country. Moreover, the Department of Finance sees tax collections from POGOs to reach up to ₱76 billion from 2022 to 2023. 
Regulatory Bodies for Offshore Gaming Companies in the Philippines
As mentioned, PAGCOR is the regulating body for enterprises that provide games of chance, games of cards, and games of numbers to players within and outside of the Philippines. They are also responsible for issuing Offshore and Interactive Gaming Licenses to relevant enterprises that wish to establish a gaming company in the Philippines. 
Moreover, the Philippines have designated investment promotion agencies (IPAs) that also handles and regulates gaming companies in their respective regions, namely: 
Aurora Pacific Economic Zone & Freeport Authority (APECO) 

Authority of the Freeport Area of Bataan (AFAB) 
Depending on your eligibility, these IPAs offer tax incentives to help local and foreign enterprises that are planning to set up their business in the Philippines. 
Tax Incentives for POGOs in the Philippines
Gaming operators and companies operating in certain zones of online gaming jurisdiction are entitled to numerous benefits and tax incentives in the Philippines such as:
Income tax holiday (ITH) of four to eight years 

ITH bonus of years under certain conditions

Tax and duty-free importation of articles, raw materials, capital goods, equipment, and consumer items

Special corporate income tax (SCIT) rate of 5% based on gross income in lieu of national and local tax rates

Tax credits for foreign corporations

Permanent residency for investors and their immediate family provided that the investor maintains a capital investment of not less than US$150,000.00
All applicable incentives under the Omnibus Investment Code of 1987, such as:
Foreign nationals employed by the enterprise shall be issued a multiple entry visa, valid for a period of three years

Tax treatment of merchandise in the Zone

Tax and duty-free importation of articles, raw materials, capital goods, equipment, and consumer items

Tax credits
The listed incentives may vary depending on the IPA you have registered under, the location of your business, and the business operations involved.
Establish An Offshore Gaming Company in the Philippines With Ease
Starting a business in a fast-growing industry with an extensive consumer market can provide many opportunities for your business. Our extensive pool of legal consultants and lawyers are dedicated to guiding foreign companies through the proper business registration procedures and applicable tax incentives for online gaming, casino, gambling, sports, and betting industries.
Expand into the Philippine Online Gaming Market With Ease
With a simplified approach to business registration, our team is dedicated to helping you incorporate your online gaming company in the Philippines in a fast and seamless manner.